Diverse Abilities Tree-Cycling Scheme
In exchange for collecting your tree, Diverse Abilities ask for a £10 donation per tree.
Diverse Abilities and its volunteers will come and collect your Christmas tree and dispose of it responsibly over the 8th, 9th and 10th January 2022.

*Due to popular demand, they advise you book early to avoid disappointment.


Book your Christmas tree collection
They collect from the following postcodes;
BH3, BH4, BH5, BH6, BH7, BH8, BH9, BH10, BH11, BH12, BH13, BH14, BH15, BH16, BH17, BH18, BH21, BH22, BH23 1, BH23 2, BH23 3, BH31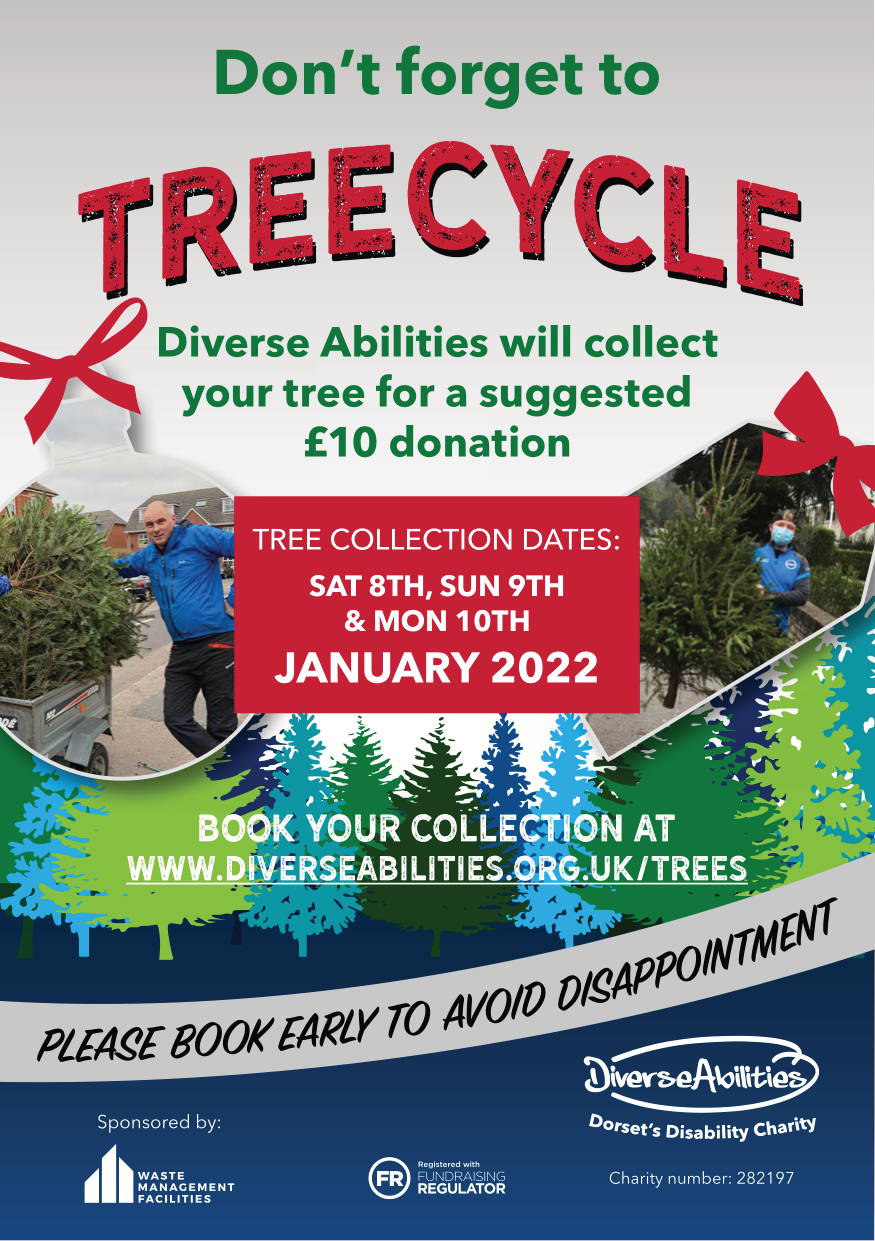 Liquid error: Could not find asset snippets/disable-checkout-until-slots-load.liquid